Start Your Day with a Delicious Breakfast from our Scratch Kitchen
All natural and organic ingredients are sourced from our local farmer's markets and numerous specialty food stores, as well as our own organic herb garden. We source organic produce from our local CSA, Groundworks Farms.
---
We focus on whole foods that are found close to home, and as much as possible, we support local farms and markets. We serve these foods with a minimal amount of holding time. Our cooked-to-order procedure sometimes takes a little longer. On your lazy mornings at the INN, we hope you'll agree that it is worth some extra time.
You may want to start your day with a distinctively hearty breakfast that will launch your adventures in our charming seaport town. For the midweek visitor, perhaps you are here for business, a sailing school, or captain's course and prefer to not linger over a huge breakfast. Either way, you will savor your breakfasts inspired by our personal distant travels featuring local ingredients.
On weekends, we serve our famed 3-course breakfast featuring a fresh fruit course, an intermezzo, and culminating with either a savory or sweet main entree that will make you understand why we are Annapolis' only Bed & Delicious Breakfast!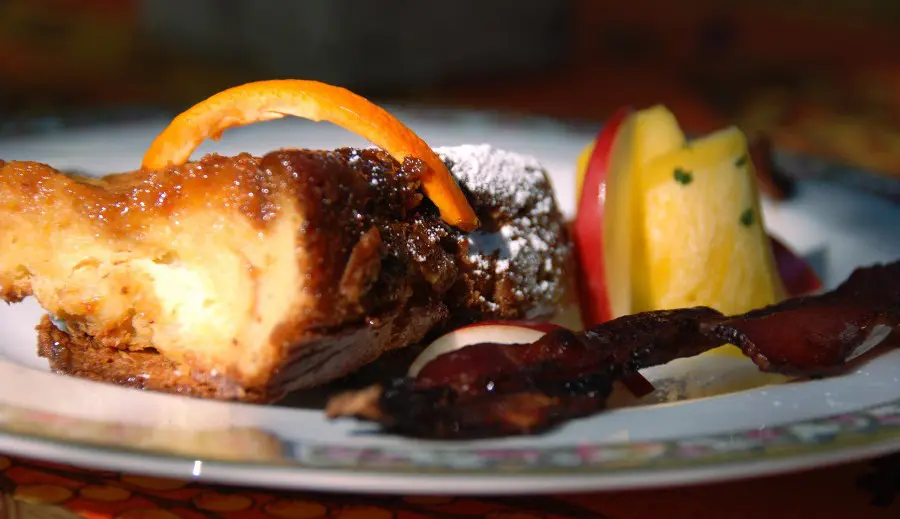 Some of Our

Enduring Classics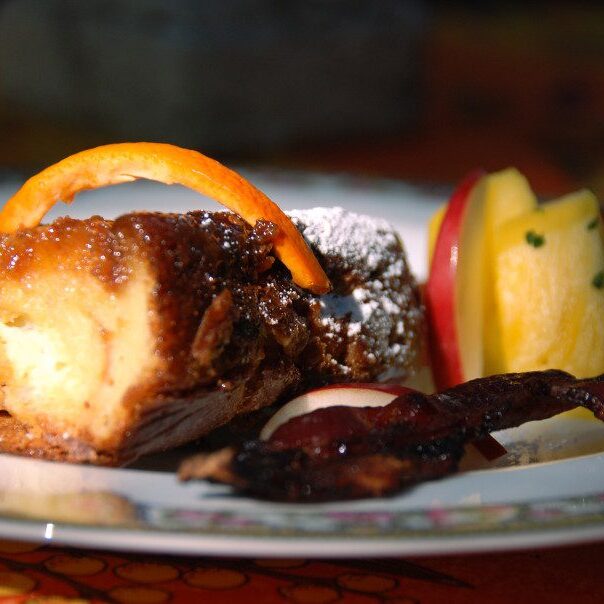 Creme Brulee French Toast With Thick-Sliced Bourbon Applewood Smoked Bacon
(introduced 2002,

inspiration France

)
House-made caramel sauce [butter, brown sugar, Vermont Grade A maple syrup], challah bread, free-range eggs, milk, pure vanilla extract, fresh orange zest, Gran Marnier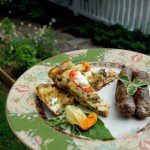 Rosemary, Thyme and Goat Cheese Egg Frittata bedded with Old Bay Dusted Fried

Green Tomatoes
(introduced 2003, inspiration Italy)
Free-range eggs, garden picked rosemary and thyme, onions, peppers, in-season vegetable medley, freshly minced garlic, Irish cheddar, parmesan, hickory-smoked sea salt, freshly cracked pepper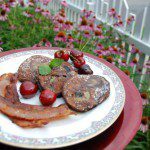 Ak'bol Chocolate Banana (or Coconut) Pancakes accompanied by a Cardamom Confit Sauce
(introduced 2013, inspiration Belize)
A.k.a. "It's 5:00 Somewhere" Pancakes natural unsweetened 70% cacao, flour, eggs, pure vanilla extract, fresh bananas or unsweetened coconut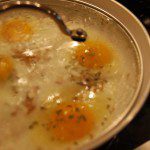 Poached Eggs en Piperade beside Sage Link Sausages and

7-Grain Toast
(introduced 2009, inspiration Ireland/France)
Free-range eggs, RoyGBiv peppers [well, not Biv], onions, freshly minced garlic, topped with either Parmesan or Goat cheese and a drizzle of Black Truffle Oil.
All meals are served with your choice of fresh juices and organic, sustainable, fairly traded, AND locally roasted coffee from Chesapeake Bay Roasting Company. We have aligned ourselves with CBRC because, in addition to freshly roasted, great-tasting coffee, we passionately share their commitment to the environment and their renewable Giving Back campaign.
We still offer a wholesome breakfast but more simply prepared and with a variety of choices based on schedules. We call this a "hearty continental" most call it a full breakfast. However, if anytime you would like to upgrade to our full gourmet breakfast, please inquire when making your reservation.
Our Commitment to Local Foods
Click Below to view some of our mainstay local and environmentally sustainable food sources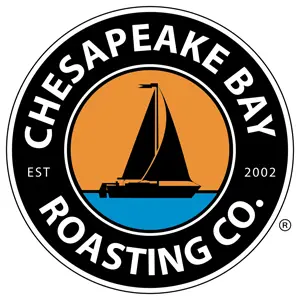 "At CBRC, we create high-quality coffees and connect them to environmental issues that directly impact the health of our regional treasure, the Chesapeake Bay."
We have aligned ourselves with CBRC because, in addition to freshly roasted, great-tasting coffee, we passionately share their commitment to the environment and their Giving Back campaign.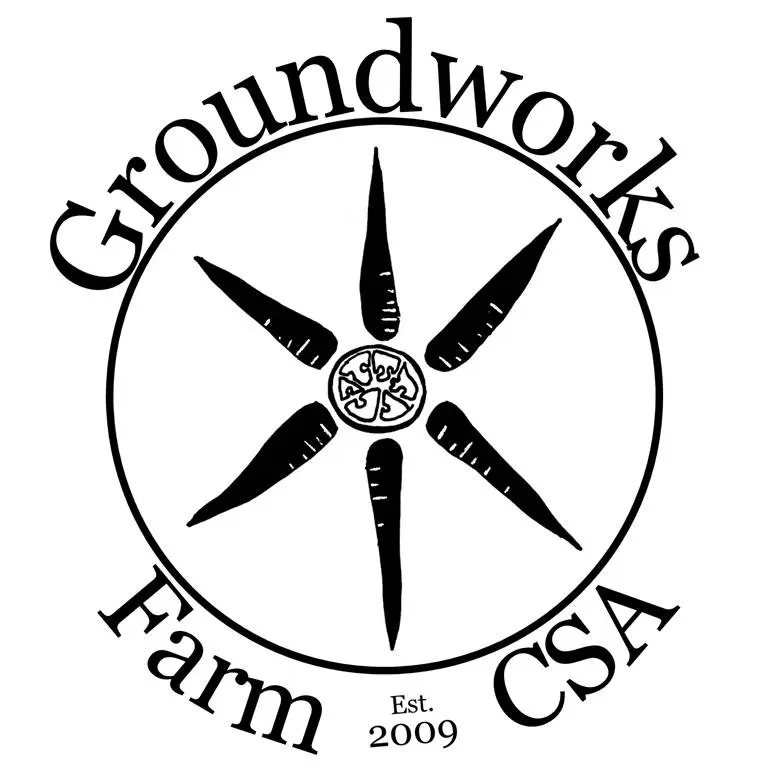 "At
Groundworks Farm
, we farm with the health of the land and the health of our animals in mind. Some call it regenerative agriculture."